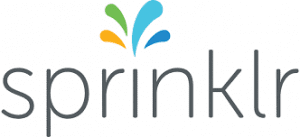 Sprinklr is the US publisher of the customer experience management solution across all social channels.
This Social Marketing Cloud package addresses Social CRM; paid, owned & earned management; e-reputation; Influencer management; and Monitoring.
Being customer-centric also means adopting the same habits as consumers and being wherever they are. Social networks – Facebook, Instagram, Pinterest, Twitter, If Weibo, Wechat, etc. – are all opportunities to interact and engage consumers to create preference for a brand, promote recommendations, and get to know them better.
Sprinklr Social Experience Core, THE SOLUTION TO CONNECT SOCIAL EXPERIENCES to businesses
To consistently manage brand presence in social networks, WAISSO has selected social media technology from Sprinklr, the leading and most comprehensive tool on the market that lets you deliver customer experiences unique to each social interaction.
WAISSO has joined Sprinklr's certification programme.
WAISSO's teams work on all the levers it takes to implement a powerful social media strategy:
Implementing the Sprinklr social media platform connected to the existing IS
Planning, publishing and measuring engaging customer experiences across all channels from the desktop or mobile device
Listening to conversations across all social channels
Capturing social data to feed your cross-channel strategy
Visualising content generated by internet users on social networks and identifying the critical action areas
Creating meaningful marketing content
Simplifying advertisement management and broadcasting while optimising the budgets allocated
Following your competitors' social media activity
Measuring and optimising the impact of the social media strategy implemented
What WAISSO does:
Managed Services: helps Social marketers manage and optimise their Sprinklr platform
On-going: conducting marketing operations